Many people turn to online reviews, before they buy products, services or even movies tickets. Reviews are a source of original (and unbiased) information. It is usually genuine information and something which they can rely on.
Many customers write negative reviews about a product or service, they have purchased recently. Sometimes, these comments can be very mean, or downright abusive.
The question is, "Can businesses resort to a tit-for-tat?"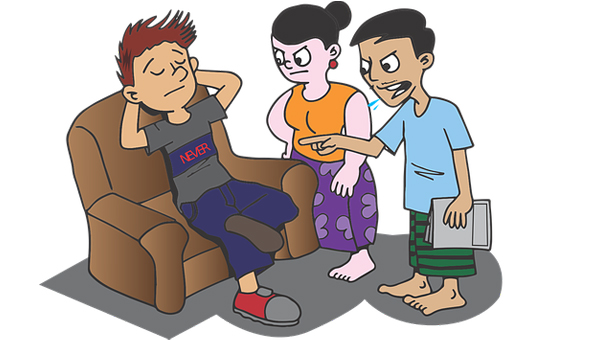 To Apologise
As per the famous adage, "Customer is king", one may assume that they are always right. However, in reality it is not always the case. Do not argue about the authenticity of your customer's claims. It is not wise to do so. Do not block and counter each of the points raised by the client. It won't help you to diffuse the situation.
There is nothing bad in saying "Sorry" to the client for the unsatisfactory experience. If the mistake is from your side, admit it, rather than pretend all is well.
Prospective customers will also read your online apology. They will definitely get the feel that your company takes its customer issues very seriously.
Explain Yourself
Sometimes, the complaint can be as a result of miscommunication or misunderstanding. These can be clarified, so that other customers having similar views about your product and services can also be 'enlightened' about the reality.
Don't be Generic, Answer to the Point
You don't have to issue a general apology, under a "one size fits all" policy. You need to address the point raised by the client and respond to that specific issue at hand. A short-cut-reply along the lines of, "We are sorry for the experience you've had, and apologise for the inconvenience. We hope to serve you better in future", is just not enough! People will read in-between the lines! They will realise that it's a standard-copy-and-paste reply used for all negative comments; they will know for sure that you don't care!
So, make sure that you read what every customer has written, and address their specific issue.
Be Professional
Let your answer have a professional flavour to it. Do not let emotion get the better of you and react negatively.
For e.g., "Dear customer, we were definitely willing to look into your query and get your problem sorted out. However, on second thoughts, we have decided against it. Why?! Do you notice that the language you have used looks filthy? It serves to neutralise the errors done by us (if any). Your online comments have in fact caused a loss of reputation. We are thinking of pressing defamation charges against you; yes you have messed up, and are going to pay for it!!!".
Reacting in the above way may blow the issue out of proportion, so DON'T do it.
Offer to make it up
Customers with genuine complaints definitely need to be compensated for any mistake on your part.
For e.g., A faulty product can readily be exchanged. If your customer service representatives were not up to the mark and have turned off the client, the least you can do is to say, "We hope you will give us a second chance". This will do a world of good and re-establish trust between you and your customers.
Meetup with Client
Some problems are best sorted out by having a private discussion. In those cases, you may invite the client to a detailed e-discussion, especially if it is regarding the behaviour of your employee or customer service representative.
For e.g., "As a retail company, we make sure that all our products are up to the mark. We do our best to make customers satisfied with our products. However, there are instances where in spite of our good intentions, mistakes do happen. We would definitely like to invite you for a discussion. Our email is yourname@yourcompany.com
When prospective customers see how professionally you react to criticism and take immediate corrective steps, they will definitely be impressed and won't hesitate to do business with you.