Does your website ranking improve because of your social media marketing? In an indirect way, yes! Social media marketing and SEO are definitely connected and will surely draw closer to each other in the near future.  Here are some tips to use social media SEO to improve your SEO ranking.
How does Social Media affect Rankings
Google maintains that social signals do not affect seo ranking. Nevertheless, you can reach out to your intended audience via social media and get their attention. Even if it directly doesn't affect Google ranking, it will definitely get you traffic and generate tons of engagement. It will also help you channel relevant traffic to your website.
Search engines take into consideration many factors, including the number of followers on your social media channels like Facebook, Twitter and Instagram. They will also take into consideration, the engagement generated by these followers. Fake followers will not engage themselves with your content. Once you succeed in generating a buzz on social media, it goes without saying that your web-traffic will increase. Search engines therefore consider these "indirect" factors too,  when they rank your site for certain keywords.
Posting on Social Media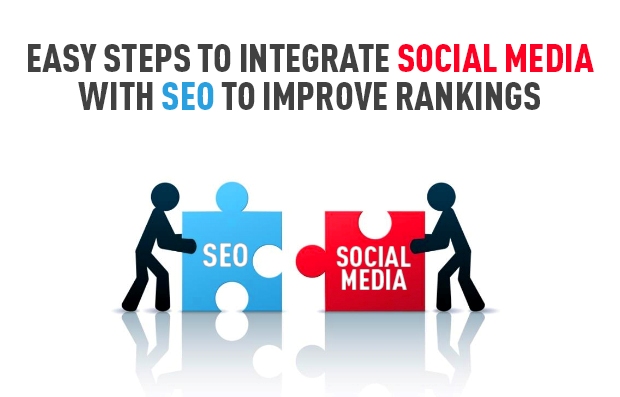 Unlike blog posts, where 'size' (or increased word count) matters, social media requires you cut down on the number of words. Your posts must be short and to the point. For e.g., your Facebook posting should be no more than 40 – 50 characters long. Social media users normally look for catchy postings and do not really have time to read volumes of text. Therefore, it is better to write a catchy description or title which will force the audience to stop by and click on it.
Also Read: Facebook Edge Rank Algorithm: The Art of Increasing Organic likes
Call to Act
Your social media postings must serve a purpose. It must contain a 'call to action'. Thereby your audience will know what to do with it in the first place. Mention the specific action which you would like them to perform i.e., like, share, re-tweet, comment or click.
Provide Value
Give your audience a reason to click through your postings. Don't sell anything at the outset. Give them a solution to their problems they are facing. Even social media ranks your articles based on engagement and the value you give to your fans. Become a source of information. People will flock to your site to gain more knowledge and solutions to their problems.
Search engines do not consider your back links. As soon as you publish your social media posts, they will be marked'nofollow tag' by your social media platform. This serves as a 'warning to search engines', who will therefore not consider these backlinks.
However, your ranking via social media SEO increases when your postings follow specific keywords and are good enough to attract a lot of traffic. Thus social media SEO works in coordination like traditional SEO and gives you a high social media ranking. This traffic can in turn be channeled to your website to generate leads.
Also Read: 9 Ways to Get Facebook Likes and Expand Online Reach
What Happens Next
When your post is good enough to attract a lot of traffic on social media there are many ways in which customers can respond:
They will like it. Share it. Re-tweet it.
Comment on it.
Click on the link and go directly to your website.
Check out your company's social media profile. Visit your website. Check your LinkedIn profile.
Sign up for your newsletter or blog.
This is how our website rankings can be improved using social media marketing. Although  social media back links are ignored by search engines, nevertheless, they can be used to increase traffic, leads and SEO rankings.